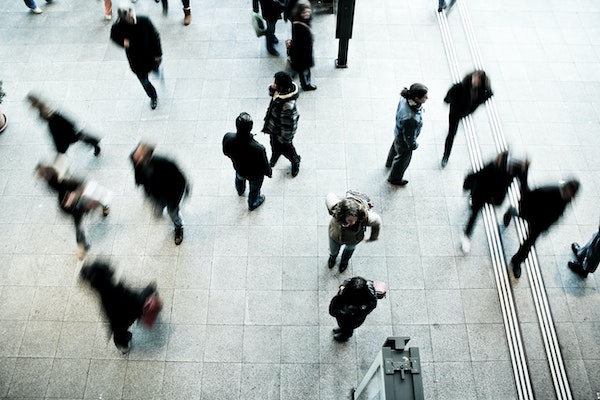 Amid a global pandemic and its impact on research in the global market, many businesses are faced with the obstacle of engaging with their consumers physically and digitally. It has become essential for organizations to tailor their marketing strategies to be more consumer-centric. Studying global market research trends allows brands and marketers to innovatively communicate and deliver their companies' services and products to consumers while being in line with the potential and current changes to their needs and wants.
This article explores the different forecasts in market research for the year 2022, with trends ranging from personalizing the business to consumer experience, combining a data-driven approach with creative marketing initiatives, and prioritizing client data privacy.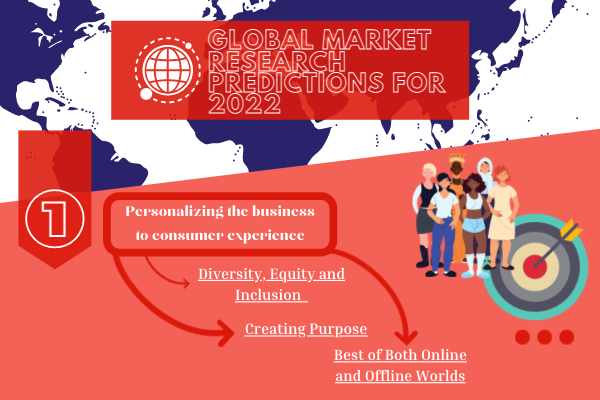 Personalizing the business to consumer experience
Diversity, Equity, and Inclusion - In today's modern society, brands should be able to speak to larger audiences through messaging that resides with a customer's background and experiences without excluding others. By looking past preconceived notions of a person's race, gender, sexual orientation, religion, amongst other things, brands will be able to better communicate with the population as a whole and not just in separate units. Research done on marketing trends suggests that younger generations, such as millennials or Gen Z, tend to support businesses that not only embrace inclusivity behind the scenes but also publicly stand for societal representation.
Creating Purpose - In 2021, we saw customers be more proactive in practicing mindful consumption, which is consumerism rooted in buying products with sustainability in mind. In 2022, this concept will be echoed through an increasing consumer awareness when it comes to the 'why' of a business. Why does a brand do what they do besides making a profit? This will push organizations to reevaluate their purpose and how they make an impact on people and communities.
Best of both online and offline worlds - Due to the ongoing pandemic, the demand for a more seamless digital experience between the business and consumer is on the rise, with online platforms gaining more business than their brick-and-mortar counterparts. As the months' progress in the pandemic, it is becoming more apparent that anything face-to-face will take time to recover to pre-pandemic levels. In the meantime, all things digital will be the "New Normal" when it comes to understanding and activating business relationships. Nevertheless, businesses should still be able to integrate the best of both the online and offline world to help the customer in their sales journey.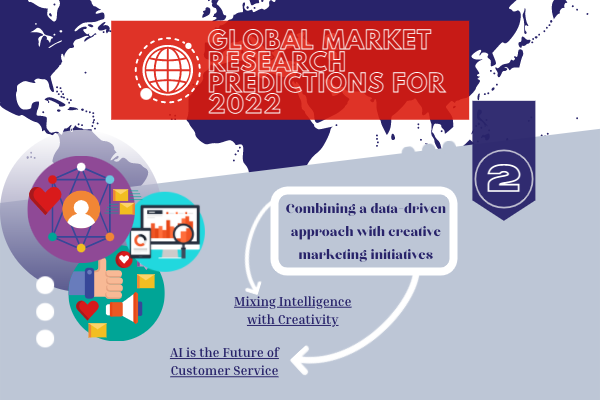 Combining a data-driven approach with creative marketing initiatives
Mixing intelligence with creativity - It can be easily understood that analytics and creativity are completely different components of a business. But, in order for either of them to reach their full potential, collaboration is essential. By utilizing granular data and analytics in creative marketing, brands will be able to generate marketing initiatives informed by data that offers valuable insight into what it will take for a consumer to interact with their message. In turn, helping develop deeply personalized customer engagement using a test-and-learn approach.
Ai is the future of customer service - This forecast in market research focuses on brands progressively turning to AI technology to predict consumer behavior and aid organizations in making more informed decisions. Through the use of algorithms developed from gathered consumer data on various sites, businesses will be able to accumulate qualitative insight for market research.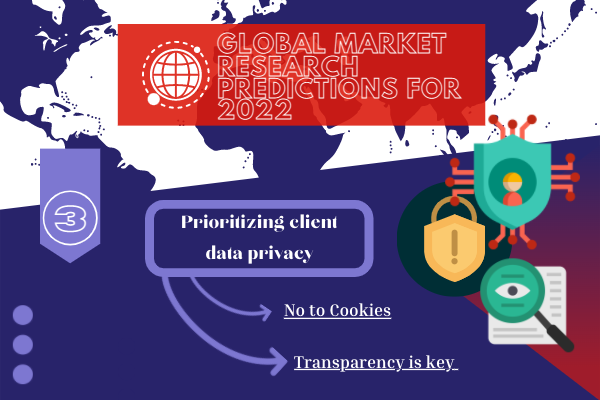 Prioritizing client data privacy
No to cookies - While the use of third-party cookies crumbles with the implementation of stricter privacy regulations due to consumer security concerns, brands should be looking to utilize first-party data to increase the effectiveness of their marketing efforts without depending on cookies to track user behavior, thus ensuring a safer and more private data experience.
Transparency is key - With the widespread use of technology both offline and online, companies accumulate a vast amount of data about consumer activities. To avoid clients becoming uneasy about sharing their information, businesses should value the privacy and security of their data. This includes being transparent about the methods utilized to gather their data, how it will be used, and why their data is vital for the improvement of the product or services provided. Being upfront about your practices while also giving your clients options to consent to their data being shared will help them build trust in your brand.
Conduct Your Market Research with Civicom Marketing Research Services
Civicom MRS is a global leader in facilitating web-enabled in-depth interviews and focus groups worldwide. Learn more about the research solutions we offer by contacting us on our website.