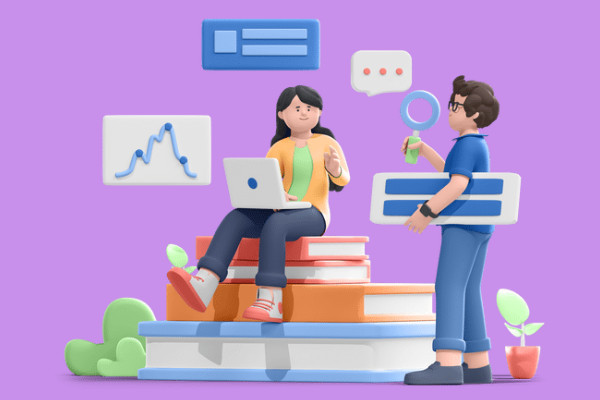 .
For a long time, the market research industry has relied heavily on hand-tabulated data and manual collection methods. However, times have changed.
Technology has grown by leaps and bounds over the past decade, and for businesses to keep pace with the rapid changes in consumer needs, optimized solutions are needed. Thus, the transition into ResTech or Research Technology.
What is ResTech?
ResTech consists of digital tools, platforms, and software that transform the way traditional research is done. It combines the power of research and technology to automate data collection, cleaning, and analysis – accomplishing what manual research can do in a few weeks in just a matter of minutes.
This new way of research highly benefits businesses looking for quick and iterative tools that help gather data reflective of the current marketplace. Large volumes of high-quality data can be collected at a lower rate without compromising the accuracy of findings.
Initially, studies of this magnitude were done only by large-scale corporations, but research tech democratized this approach to make it accessible to small businesses as well. Companies of any size now have the means to make informed decisions in real-time while also saving resources.
What are its benefits?
Agile Data
Adapting to an ever-changing market requires businesses to gather real-time insights from their target audience. Research technology accomplishes this by aligning agile research and technology with product management to inform more minor decisions throughout the product life cycle. These digital platforms help bring the consumer's voice directly to the companies that need it – helping them become more flexible in a dynamic environment.
Borderless Research
Research technology goes beyond the confines of a traditional facility by giving you access to a global online audience. Using a simple desktop with a stable internet connection, you can tap into a vast pool of respondents for your quantitative or qualitative studies without worrying about costs or logistics.
Efficiency
New-age res tech specializes in making research less technical, complicated, and expensive by taking the manual handling of data and automating it. This removes any redundant workloads that would otherwise take you weeks to finish without technology.
With the speed at which customers change their minds, research technology helps businesses stay updated by delivering immediate insights right after data collection. As a result, brands can plan out their strategy based on current customer needs.
Ethical Collection
When engaging with businesses, customers are under the assumption that their data won't be exploited in any way. However, the widespread use of the internet and various social media networks have made it easier than ever for companies to collect and store customer data without proper consent.
In light of this, ResTech helps establish a sense of trust and transparency between businesses and their audience by only reaching out to consumers that have agreed or consented to participate in their studies. This ensures that data will only be gathered ethically and not through cookies or data privacy breaches.
Cost-Saving
By using research technology in pre-production research, businesses can obtain meaningful customer insights that help perfect their product offerings earlier in the development stages. This allows them to lower their costs by avoiding hefty expenses from research conducted after the products are launched.
The Rise of ResTech in Qualitative Research
Not long ago, qualitative researchers saw technology as an obstacle to gathering in-depth insights. However, the emergence of this term in today's market research landscape indicates how vital technology is in data collection, analysis, and providing actionable insights.
While modern technology progresses, research tools will only become more intelligent and coherent. This results in res tech platforms that can translate data points into a compelling narrative for insight-driven decisions.
As for market researchers, we must think of more strategic ways in which these specialized tools could be leveraged. Instead of utilizing platforms that are meant for other purposes, we should try to approach our studies holistically and understand how these technologies could work together to make our research more effective.
Take Advantage of a Comprehensive ResTech Stack with Civicom® Marketing Research Services
Civicom® Marketing Research Services is the global leader in providing web-enabled solutions for your project success. Our suite of research technology tools includes: online interview and focus group facilitation, a mobile insights app, online communities, multimedia curation, plus other useful tools designed specifically for your market research needs.