The metaverse is quickly becoming an increasingly popular space for businesses to conduct market research. Vantage Market Research projects that the Metaverse is expected to reach a market size of USD 814.2 Billion by 2028.
This technology offers a unique platform to gather real-time insights into consumer behavior and preferences. Metaverse market research enables businesses to gain an understanding of their target audiences and develop effective marketing strategies.
What is the Metaverse?
The metaverse is a virtual world created to give people a place to explore, interact, and experience new things. It is a digital space that allows users to communicate, collaborate, and create content in a 3D environment. It enables users to connect in a virtual environment without having to worry about the physical limitations of the real world.
The Role of Market Research in the Metaverse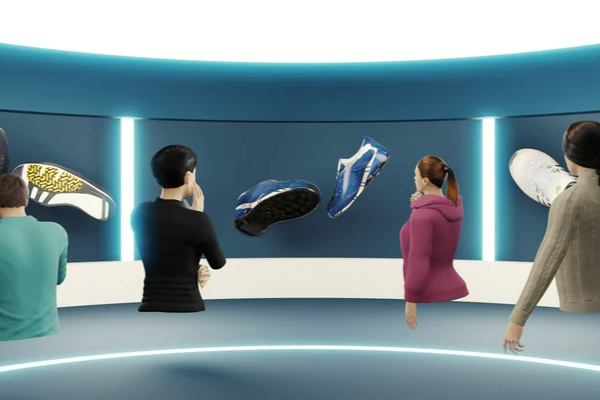 Surveys and Polls
In the metaverse, businesses can use surveys, polls, and other quantitative tools to collect metrics on their target sample. For example, surveys can be used to gauge customer satisfaction or to understand customer needs and wants. These polls can be used to gain insight into consumer opinion and to measure the effectiveness of a product or service.
Virtual Reality UX and Shopping Studies
Businesses can also take advantage of the metaverse's 3D capabilities to create interactive experiences for UX and shopping studies that provide valuable data. By creating virtual reality (VR) environments or augmented reality (AR) experiences, businesses can gain insight into how customers interact with their products and services. This can provide helpful feedback on what customers like, what they don't like, and how to improve the customer experience.
Virtual Focus Groups and Interviews
The metaverse provides a unique platform for conducting focus groups and in-depth interviews. By hosting discussions, businesses can gain an understanding of their target customers and get feedback on their current products and services without needing to meet up in a real-world facility.
Heatmaps and Eye-Tracking
Heatmaps and eye-tracking tools help you understand how consumers view and interact with a product, website, or advertisement. Heatmaps are graphical representations of user behavior that show where users focus their attention and how they engage with elements of a page or app.
Eye-tracking uses cameras to track a consumer's eye movement when viewing a product or advertisement. These methods can be used on their own or as a supplemental tool in a metaverse MR project – helping you provide valuable insights to inform marketing decisions.
Conclusion
Overall, the metaverse offers a unique platform for conducting market research. It has the potential to recreate many online functions and services by combining VR and AR. By leveraging its virtual capabilities to conduct metaverse market research, businesses can gain valuable insights into their target audiences and develop effective marketing strategies.
Bridge the Gap Between Reality and the Metaverse with Civicom® Marketing Research Services
Civicom® Marketing Research Services is the global leader in providing restech solutions for your market research projects. We have the reach and experience to accommodate your metaverse study. Our services include online IDI and focus group facilitation, respondent recruitment, online communities, media curation, plus other solutions to cater to your research needs. Get in touch with us to learn more about how we can help you achieve project success.